Who is really at fault for the great eclipse of 2017? We really dive into the issues this week to pin down who is at fault for this slimey situation. Tune in to also maybe hear some news about Rocket League.
This week we start the Roulette Rivalry. 8 teams of randomly assigned pros, will be matched up in a bracket. Savage and I will discuss and argue for who we think will win, but who actually moves on is decided by a vote by YOU!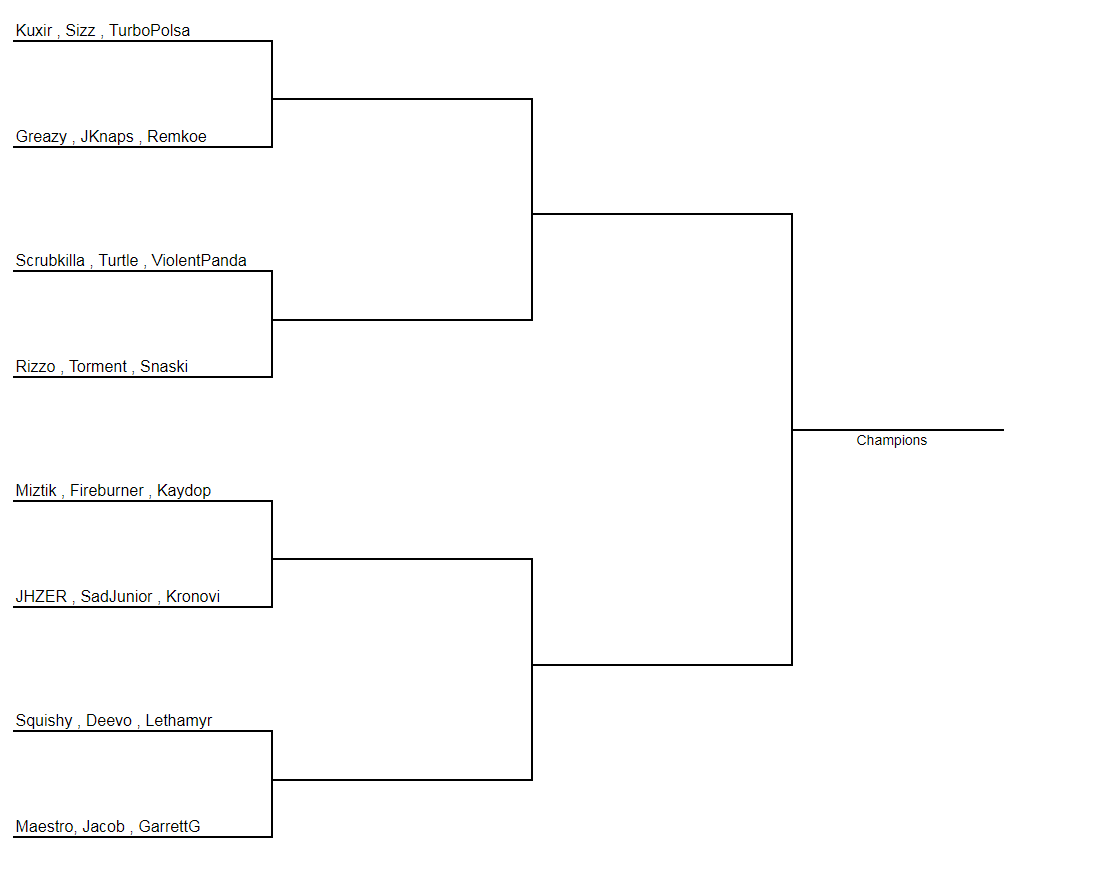 Here is the bracket! This week is Kuxir, Sizz, and Turbo VS Remkoe, Greazy, and JKnaps!